Forget About Hosting!
Drupal Web Hosting  
with
Full

Management

 
There are many great hosting providers out there. But if you choose us, you can forget about hosting completely: we'll take care of everything from server adjustments to backups and security updates, so you can focus on your business and your website content.
Web Server Features and Specifications
| | |
| --- | --- |
| Disk space: | 10 GB |
| MySQL database disk space: | 3 GB |
| Email address and account: | |
| Encryption: | SSL, with Let's Encrypt certification |
| Annual uptime: | 99% |
| Web server: | Apache2 |
| Running environment: | PHP 7.4+ |
| Security backups: | ✓ |
| Security updates: | ✓ |
| Redirects and aliases: | ✓ |
| Migration from previous hosting provider: | ✓ |
| 7/24 monitoring: | ✓ |
| Google API keys (Maps, Captcha stb.) | ✓ |
We protect our Drupal-optimized web server against attacks and hacking with state-of-the-art methods, and the loading speed of the websites we host is not slowed down even with high traffic.
To ensure great uptime and performance, we monitor the server around the clock and regularly install all necessary security updates on both the server and the website.
If we host the websites we build or rebuild, the development and maintenance can be much smoother and even cheaper this way.
For more information on the server-side requirements for stable and secure operation of websites, see General requirements for website and server maintenance. 
Pricing: 
16 EUR
+ VAT / month
The service comes with 1 free working hour per month, which can be used for server configuration and backup restoration.
Security Updates on the Server and the Website
If the server on which your website is hosted is not secure, data can be lost or stolen, which could be fatal for your business. 
Security updates are often released for content management systems (Drupal, Wordpress, Joomla etc.). If these are not installed, your website will eventually become vulnerable and, in the long run, it could fall victim to automated (or even targeted) attacks. 
Of course, hackers cannot steal from a simple company website that does not store any personal data and where users cannot log in. When attacking such websites, the attacker's goal is to modify the content and replace it with illegal or even dangerous (viral) content.
If your website is not properly maintained — neither the server nor the CMS engine running the website have security updates installed — your website may display strange content or run malicious code on visitors' computers.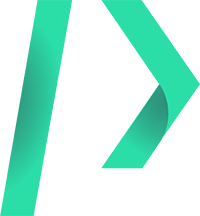 All newly released security updates are installed on our servers as well as on the Drupal, Joomla or Wordpress CMS environment, i.e. the content management system we are hosting.
Continuous Monitoring, Immediate Action
If your website becomes unavailable for any reason, or if it suddenly spikes in traffic to the point where it requires an intervention, a good hosting provider will be notified immediately and take action.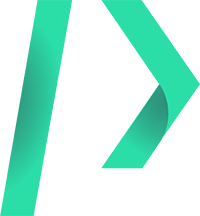 Thanks to our monitoring system, we are immediately alerted if there is an attack, network failure or other error on the server, and we get to work immediately to ensure no or minimal downtime of the site.
Automatic Security Backups
Automatic backups can save you from a lot of headache if you accidentally delete important content from your website or suffer other kinds of data loss. The right hosting provider will restore your site with ease.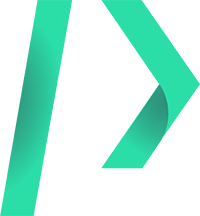 The websites we host are backed up daily and backups are stored for 7 days in a dedicated space, so they don't reduce your disk space.
When a site is rebuilt, the old site is archived for 1 year. The archived site is not stored on your server space either, but in a separate, dedicated storage.
Domain Name Registration and Domain Management
If you want to purchase a domain name but don't want to get involved in the technical details, we will take care of the domain name registration and all the necessary settings. We are also at your disposal if you need to register a subdomain or make any changes to your domain.
Domain name administration and maintenance pricing:
26 EUR
+ VAT / domain / year