Ecommerce Website Package
Both the Easy Build and Flexi Build packages can be extended with ecommerce functionality (besides, of course, having a custom ecommerce website developed which is also an option).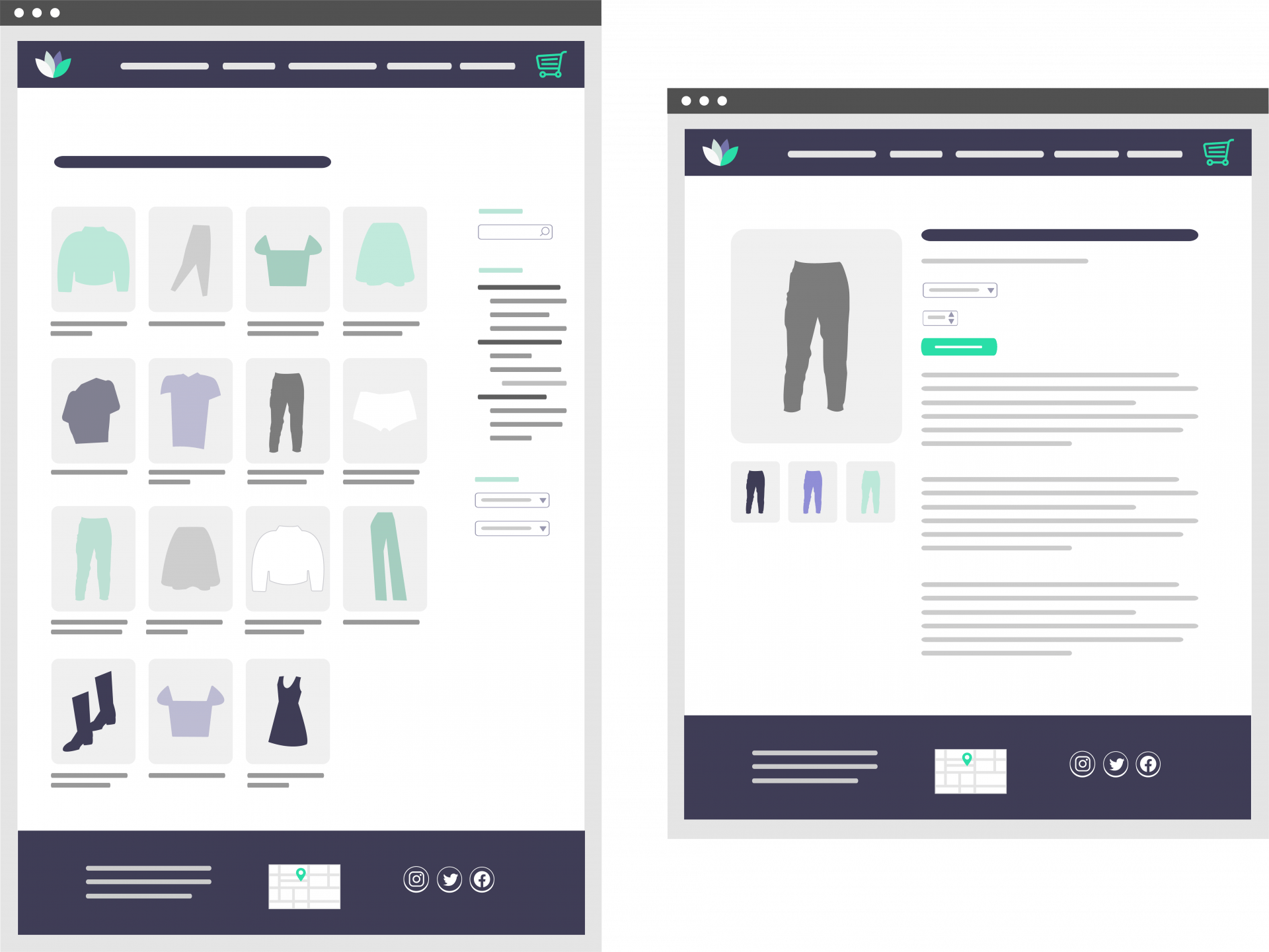 Default Ecommerce Features
Uploading Products
Any  number of products can be uploaded (however, with the default ecommerce package, performance is guaranteed for up to 1000 products).
Any number of product images can be added to each product.
You can create product variations based on names. For example, you can add variations called "Blue table" and "Yellow table" to the product "Table", or even "Yellow table, 120×140 cm", etc.
Product categories: Products can be organized into categories and you can create a hierarchical organization of categories. Visitors can find the categories in the sidebar.
Prices: you can choose whether you want to enter the gross price, or the net price and have the system calculate the VAT. Default ecommerce package comes with one VAT rate.
Purchase
Sorting products: by default, products are ordered randomly. Users can sort products by name and/or price in ascending and descending order.
Search products: a search box allows users to search for products by name.
Cart: visitors can add products to cart and view the items in the cart on a separate page. They can remove items from the cart one by one, and they can modify the quantity to be purchased within the cart. The cart shows the net and gross price.
Checkout
Currency: EUR or USD.
Payment method: PayPal.
Checkout as guest: users must provide their shipping and billing information at checkout.
After checkout, the user will receive a confirmation email (not an invoice!).
Shipping Rates
2 types of flat shipping rates can be set. For example, you can set one rate for postal delivery and one for GLS delivery. But you can also set a 0 USD or 0 EUR shipping rate for on-site pickup.
Basic Ecommerce Pricing:
1,599 EUR + VAT
Custom Ecommerce Website Development
The basic ecommerce website can be upgraded to a custom ecommerce website by adding more or other features to it. Some examples:
registration for visitors (before or after checkout or both),
adding further product variation options (e.g. size, color, flavor, width, height, power, capacity, origin...),
invoicing system integration,
automatic stock management,
stock updates via importing spreadsheets,
additional currencies,
addition of further VAT rates,
coupon system implementation,
product filters by various product parameters (e.g. size, width, performance, etc.),
product pages with layout builder functionality,
...and anything else!